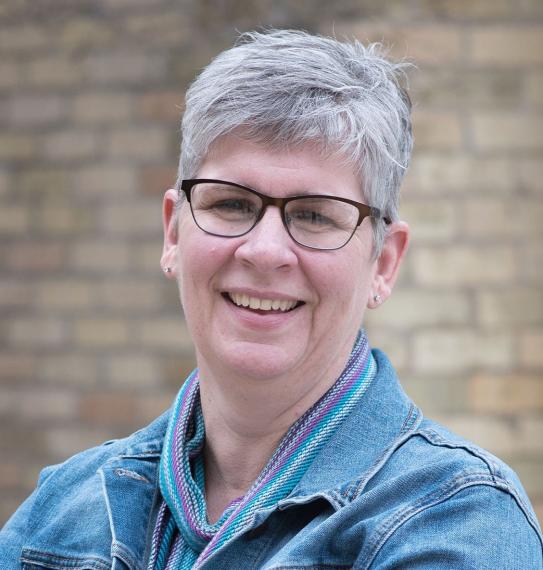 New University of Guelph research is proving the old adage "apples to apples" may need some rethinking after a new study found apples are worth comparing and that texture and flavour are what drive consumer preferences.
Specifically, the study found a crisp texture and a sweet, honey-like taste are most popular.
U of G graduate student Jordan MacKenzie and Dr. Lisa Duizer, professor and chair of the Department of Food Science, teamed up with Amy Bowen, director of consumer insights at the Vineland Research and Innovation Centre in Vineland, Ont., to discern what sensory characteristics of an apple lead to someone choosing one variety over the other.
"Consumer preference for flavours and textures in products evolves over the lifespan of products," Duizer said. "There are many factors that can affect preference."
"Apples are a very branded fruit," Bowen said, explaining that often it is name recognition that resonates with consumers. The business of apples means only a handful of choices for consumers at the grocery store, but among the growing of apples, "the diversity is wild," she added.
Taste, aroma, texture, flavour — what makes the grade?
Vineland's apple breeding program began to look at consumer targets a decade ago, Bowen explained. Often, that work includes graduate students from food-centric schools. "Guelph fits perfectly with that," she said.
"What we wanted to understand," she said, "is now that we have good apples, how do you define a great apple?"
In a two-step process, researchers comprised a panel to sample 55 different varieties of apples, training them to provide feedback using 18 different attributes like taste, aroma, texture and flavour. That enabled a baseline of information to understand the diversity, Bowen explained.
A subset of those findings was then presented to consumers, who were asked to rate how much they liked each apple.
Vineland's apple breeding program to incorporate findings
Sensory consumer research is so powerful, Bowen said. "You have to bring the product you want to bring to market in front of people and get them to taste it," she explained. "It matters what the sensory profiles are telling us and what the consumers are telling us."
Sensory people tend to think about food a little differently than a non-sensory person, Duizer pointed out, providing a more nuanced opinion.
Apples with sweet taste, and honey and floral flavours were favoured among 49 per cent of consumers.
As the apple industry begins to shift from a business-to-business approach to a consumer-centric one, the study found the emphasis has landed on high quality fruit. In turn, texture and taste have come to the forefront of the research.
Involving partner organization Ontario Apple Growers, the study was intended to enable the industry to remain competitive in the market.
This research means breeding programs like the one at Vineland can now create new apple varieties tailored to consumers and what they want. Adding new kinds of apples to the market could fill existing gaps and, ultimately, leave consumers with more satisfaction as they bite into a fresh, locally grown fruit.
"That's what the whole goal of this is," Bowen said. "To create a great tasting apple."
This research was funded by the Ontario Ministry of Agriculture, Food and Rural Affairs, Ontario Apple Growers and the Ontario Agri-Food Innovation Alliance.
Contact:
Dr. Lisa Duizer
lduizer@uoguelph.ca